How do I get EARS
®
?
The EARS® Digital ID is a featured component of the Home Organizer software. After installation of Home Organizer®,
creating a Digital ID for each of your pets is extremely quick and easy.
Home Organizer can be purchased online for $49.95 or received FREE of charge from one of our
participating EARS Distribution Partners.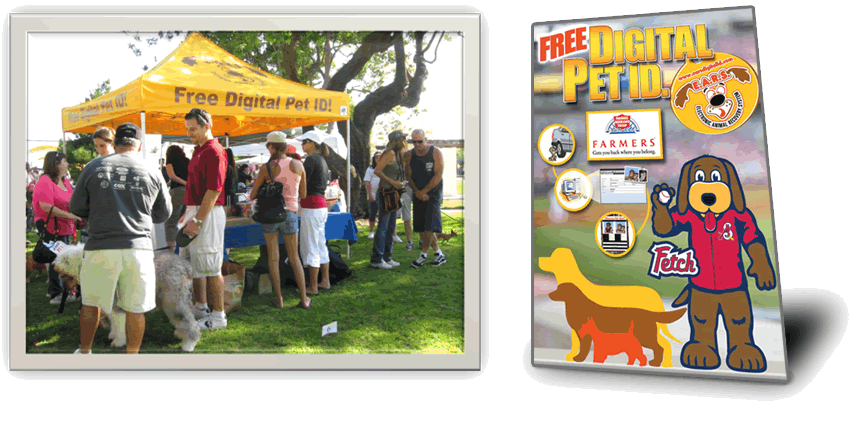 If you are interested in sharing the value of EARS® throughout your community, we invite you to conduct an EARS® Event. By partnering with a EARS® Distribution Partner you are insuring that your neighbors have the latest technology to protect their pets "FREE of Charge".
An EARS® Event is perfect for your local community pet events, Pet Stores and Veterinarian Clinics.
1. A Digital picture is taken at the event and given to the pet owner on a blank CDR along a copy of the Home Organizer
software program for free.


2. A contact card is filled out so that the Distribution Partner can follow up and make sure the recipient of the gift was able to load the software and create and EARS Digital ID.

3. In case of emergency the information can be forwarded to local authorities, Veterinarians, and printed for distribution throughout your community.


4. In addition to protecting pets with the EARS® Digital ID the Home Organizer will help you create a digital inventory of your household possession and even keep your kids safe with the m.i.l.k. program!